Scenic Supporting
Travel safety - Police, Fire,Monitor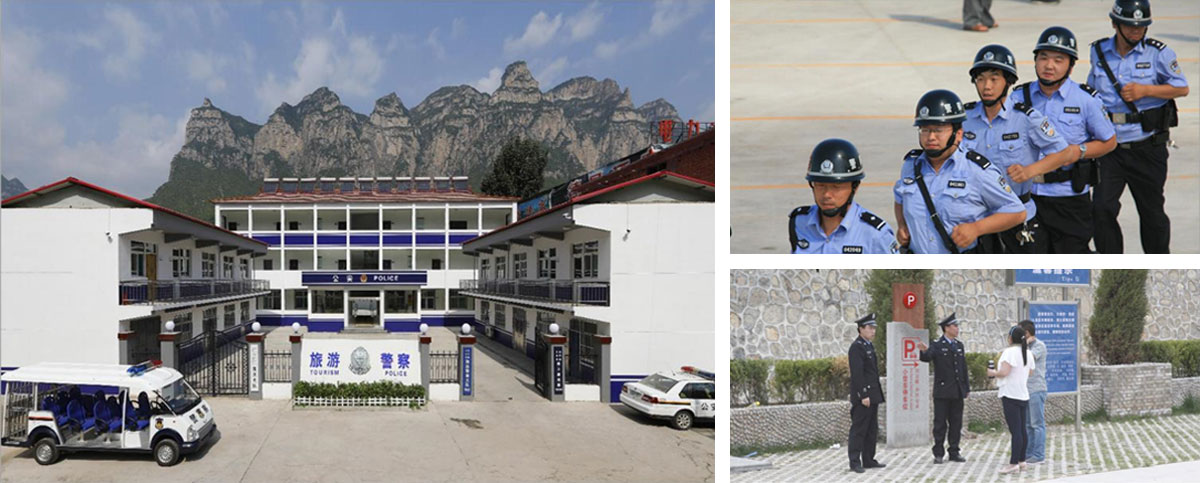 Tourist traffic - battery cars, shuttle buses, parking lots

• The ground floor of the scenic parking lot is covered with inlaid bricks or local stone paving, with green isolation lines, and trees are shaded around.
• Parking lots in the scenic spots are set according to the relevant standards of the transportation department, and the parking line pattern is clear.
• The parking lots in the scenic spots are reasonably arranged. They are divided into small car parking areas, bus stations, and bus parking areas. The vehicles are parked in an orderly manner and the vehicles in the parking lot are smooth.
• Each parking lot in the scenic spot is equipped with direction guiding signs, parking area reminders, warm reminder cards, etc., with complete types, clear pointing and beautiful appearance.
• The entrances and exits of the parking lots in the scenic spots are separated, and two-way roads are set up. The signs are obvious, the traffic is smooth, and security facilities are in place.
Hardware facilities -- visitor center, infirmary, mobile toilet, guide sign

Exhibition hall for tourism products